About Us
Greg Newton Restorations is Australia's preferred workshop for classic sports car restoration.
Located in Melbourne Australia the custom built automotive atelier workshop is fitted out with a full painting facility, panel fabrication, custom tooling provisions, monocoque body shell construction jigs with assembly and mechanical stations. A one stop shop approach to restoration the space encompasses the tools, techniques and master craftsmen essential to restoring rare and beautiful sports cars back to life. Testimony to our unwavering care and commitment is the repeat clientele who continue to bestow their coveted cars to our charge.
We look forward to working with you and assure you of our ongoing service, attention and professionalism at all times.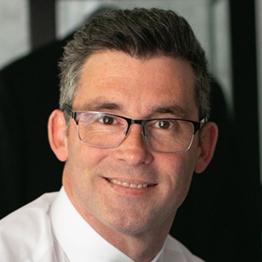 About Greg Newton
---
Greg Newton is a modern-day master craftsman reimagining the automotive restoration industry. His bespoke approach restoring classic sports cars is reflected in thirty-five years of dedicated passion. Time is the essential element in tailored specialisation and decades of experience can be seen in the detail and attention layered into every project.
From humble beginnings working as an apprentice panel beater coach-builder, Greg's unique talent and skills were immediately recognised by the head of the Automotive College. Their keen eye was rewarded as Greg realised second place in the state competition within his second year of apprenticeship. Under the watchful tutelage of Walter Mahoney, the Head of the Automotive College, extra attention was bestowed upon Greg. Thus, began a labour of love honing his expertise, skills and natural flair for car restoration. He devoted his attention to metal finishing and panel fabrication mastering the traditional tools and machinery that was used decades before to shape metal. His natural talent was distinguished in the National Workskill Challenge winning both regional and state finals.
His preparation for the National Title of Australia paid off when he won at the 1995 Trade Expo in Sydney. This new status opened the doors to represent Australia in the highly coveted World Workskill Olympics in Lyon, France where he finished in the top two percent. As a renowned authority in his field a prominent career pursued. Greg's focus on Jaguar E-Type restorations extended his skills in pattern making, fabrication, metal shaping and body shell construction in both steel and aluminium. He specialised in hand fabricating brand new body shells using time-honoured traditional methods including, English wheeling, swaging, folding, guillotine and shearing, spot welding, gas welding and lead loading, assembly, metal polishing and paintwork.
His equipped workshop is now the place for desirable sports cars including the classic Porsche 356. Commissioned to restore the oldest Porsche in the southern hemisphere, Greg saw the opportunity to engineer a complete jigging system to precisely position and spot-weld an entire car together in the exact same sequence and methods originally executed by the factory, which is now the foundation for all Porsche 356 body restoration. Today Greg Newton Restorations has become synonymous with the perfection of prestige craftsmanship. His niche workshop is in heavy commission with the iconic Porsche 356 that is the foundation of the magnificent brand we see today.
Have an awesome restoration project?
Do you have the perfect car you'd like us to do a pre-purchase inspection on?
Come out and see us, we'd love to get you behind the wheel.
We work with Quality Suppliers