Spray Painting
Here at Greg Newton Restorations we treat the paintwork process with great respect as it is the first thing noticed when you walk up to a classic car and the only component that is protecting the precious metal underneath. That being said, a classic cars paintwork is far more involved than just getting a scrape repaired in an accident repair Body Shop.
We have two qualified spray painters with more than 50 year's experience between them. Furthermore, the tradesman that starts the paintwork finishes it, right through to the final polishing stage. We believe this to be a far more personal connection as he holds the importance of his name being held aside the finished coats and the underlying materials supporting them for the decades to follow.
Speaking of materials, we only use the world's leading brands that have proven products time and time again. Our trusted partners in classic sports car painting are, Glasurit, Sata, 3M, Deerfos, Smirdex, Bostik, and Wurth.
Our paint preparation area and low bake spray booth facility, was specifically designed by us for the use of high quality restoration work on classic cars. A clean, dry, dust free atmosphere, set to the correct temperatures for spraying and curing, even the compressed air lines are flowing with temperature targeted, dry, particle free, breathable air.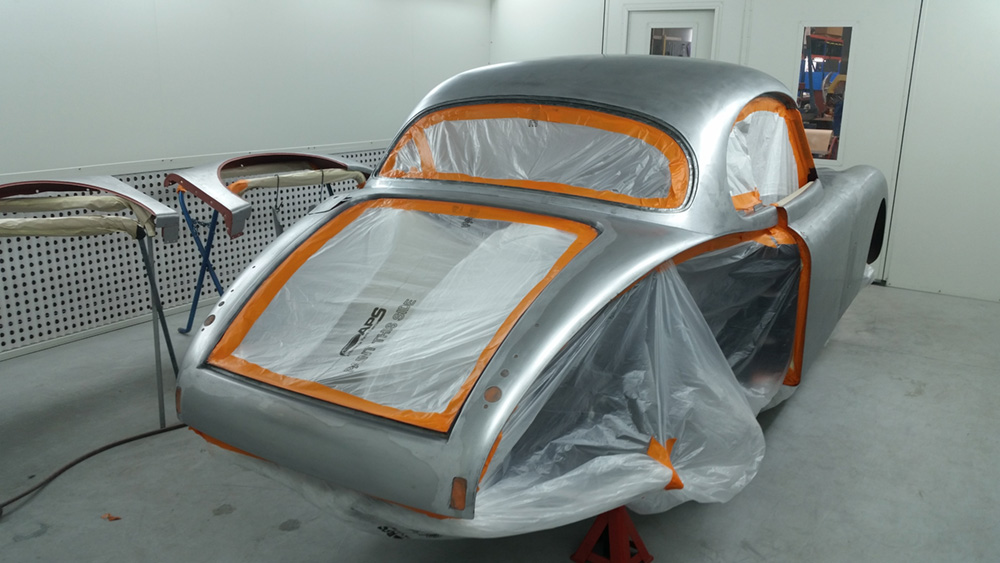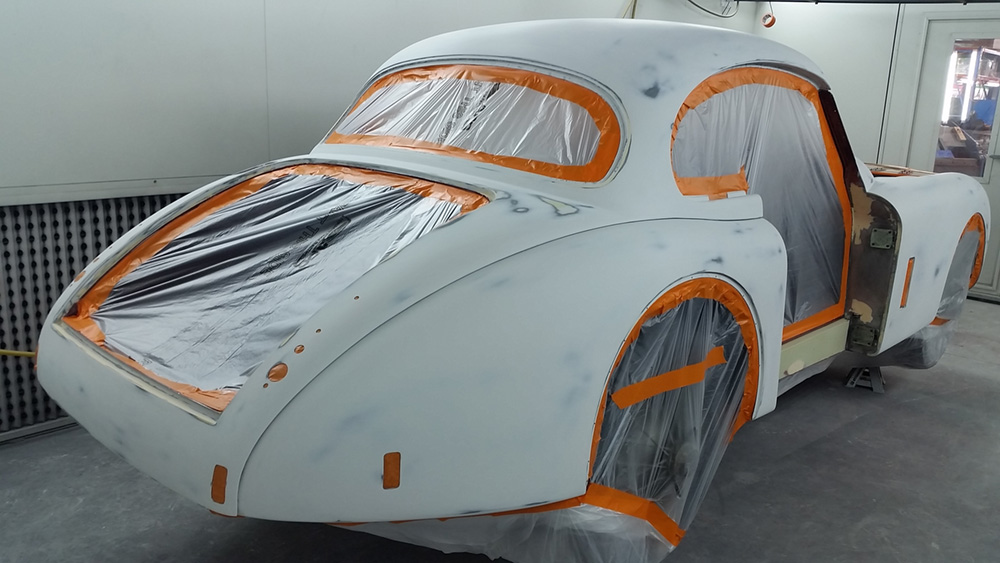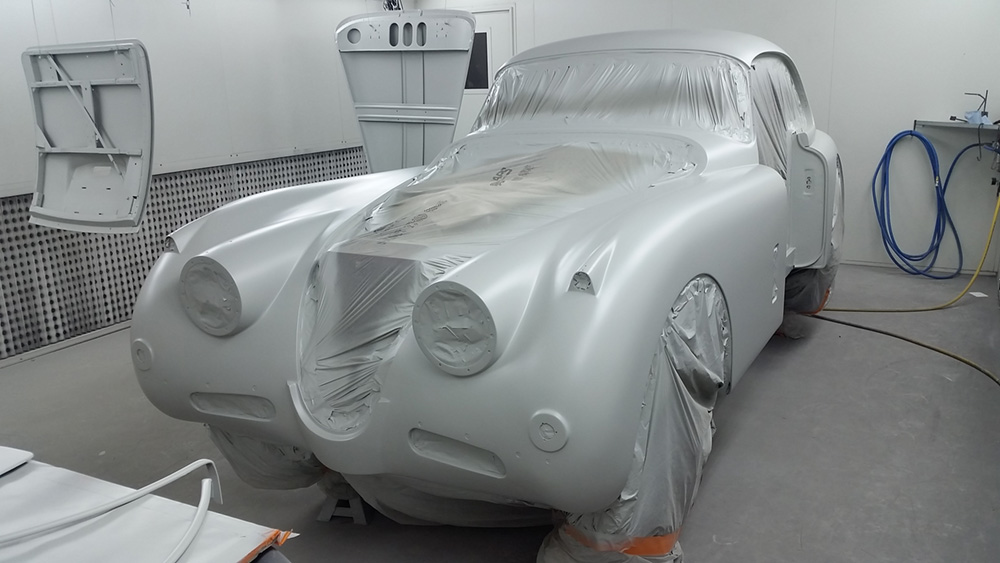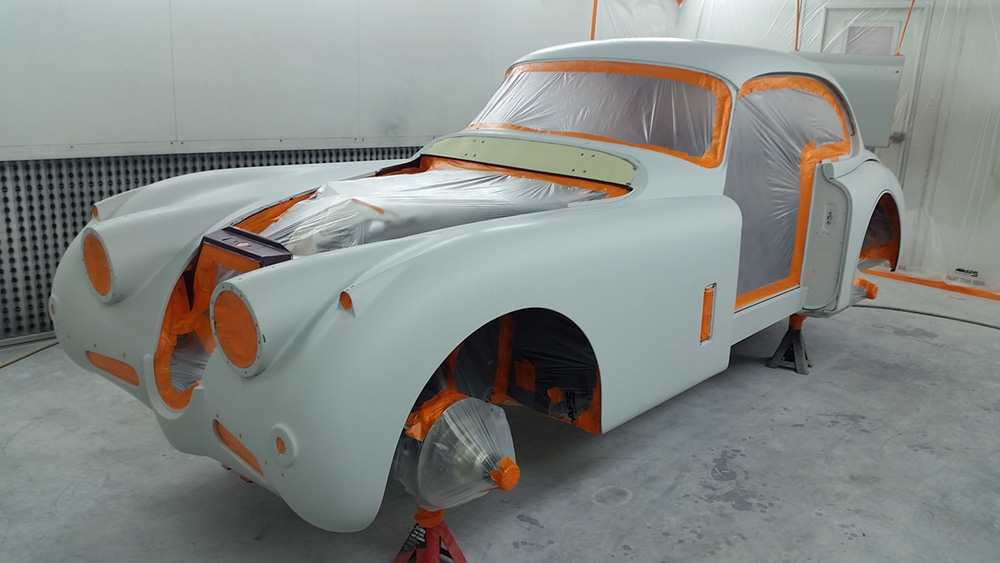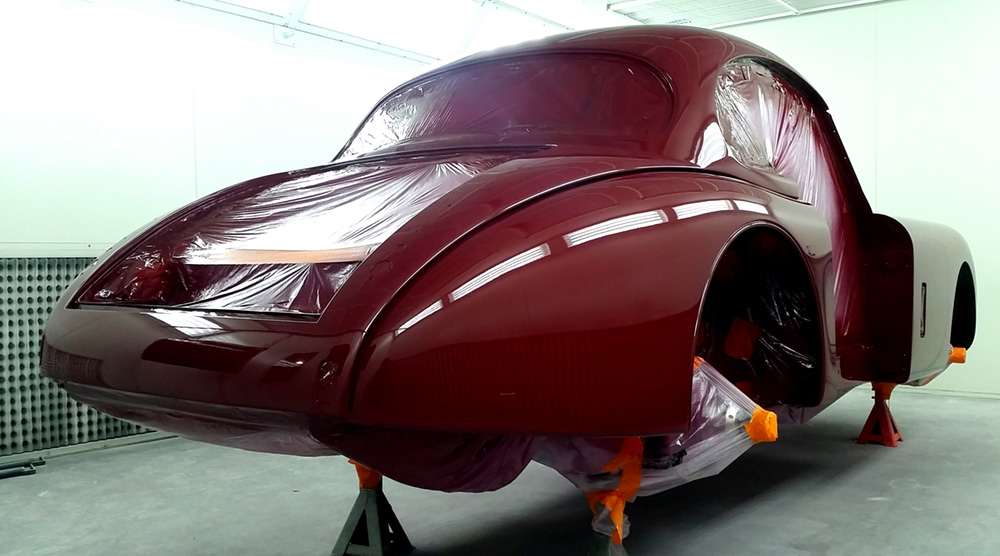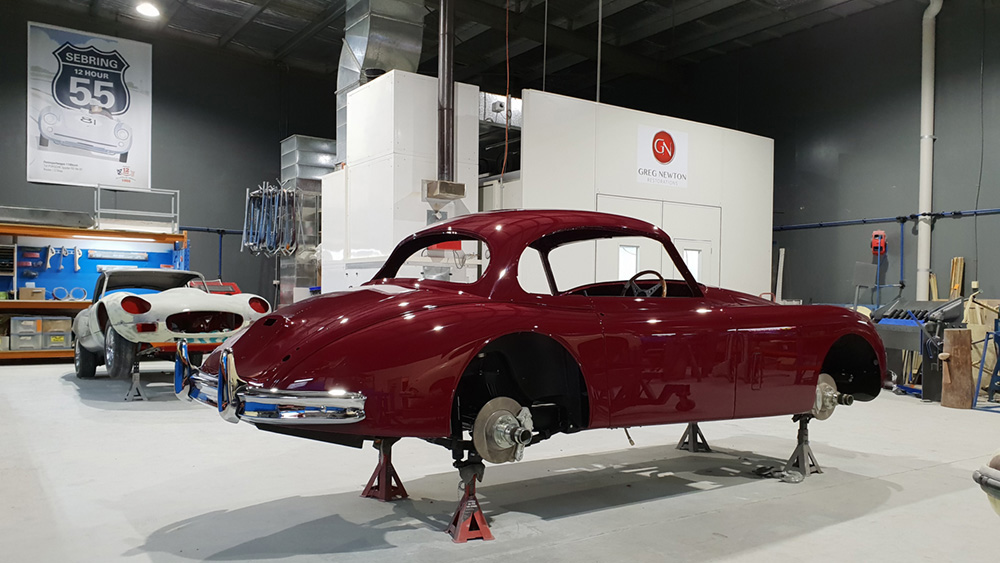 A mission that matters
Our customers are global. We consistently deliver the detailed attention in each classic sports car restoration that has made us an industry standard over the last 30 years. The core values of our dedicated team are reflected each day in their pursuit of excellence.
No hard deadlines
We manage each bespoke project moving through the many meticulous stages of restoring each classic car to determine a tailored approach to each. No two luxury cars are ever the same and the attention to manage each is as individualised.
Learn from the best
Our dedicated team are invested in a life time of learning. The unique GNR methods are paramount to classic car restoration. Each member has a highly specialised role within the workshop to ensure the end product is of world standard.
Team culture
A passionate team is a happy team. GNR is a destination where we can optimise skills and grow expertise. We support each person with great work life balance. We appreciate and ensure that we continually support personal and professional goals.
World-class restorations
Your classic car restoration is our only priority. We will dedicate all of our resources to deliver the best result. From finding the right vehicle and understanding your budget we can outline stages of restoration and what to expect.
We'd love to talk
We are always keen to sit down and discuss a complete and comprehension solution to restore the car of your dreams.
The benefits of using us!
Concours Quality Restoration
More than 30 Years of Experience
Full Painting Facility and Premium Materials 
Extensive Panel Fabrication Machinery
Welding and Spot Welding Equipment
Pattern and Tooling Provisions 
Complete Body Shell Construction 
Custom Jig Design and Fabrication
Assembly and Mechanical Station