AC Cobra 1965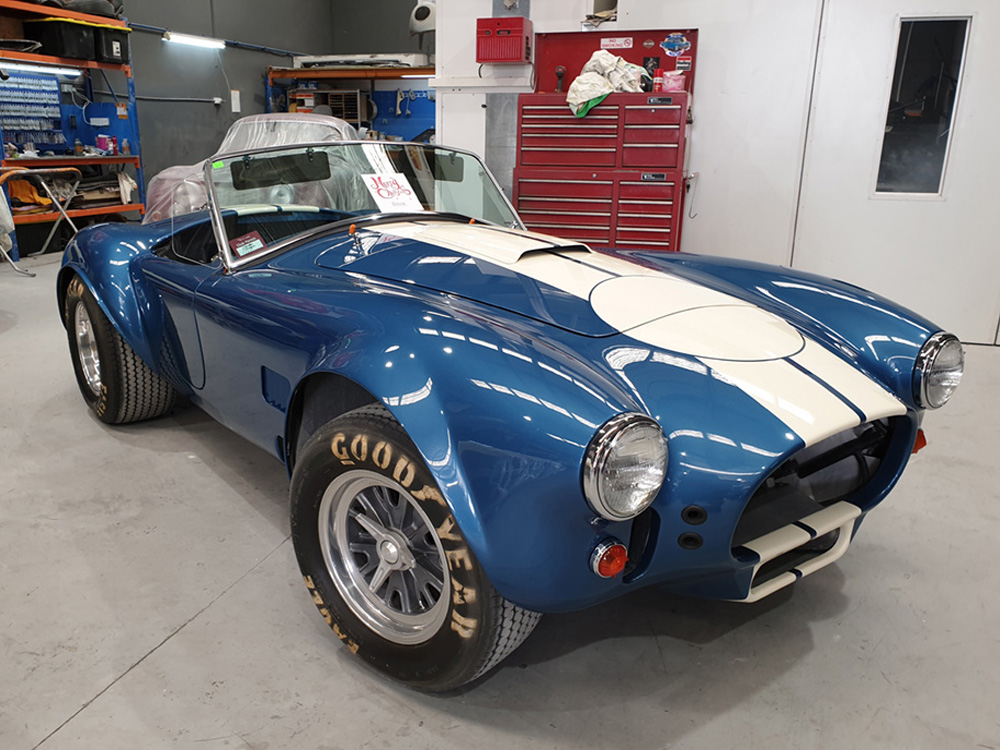 The owner was ready for a change so we decided to strip it back completely and repaint the car in Guards Blue with Wimbledon White stripes and rondels.
The only part of the body exterior that was not aluminium was the Bonnet scoop, so a new aluminium scoop was fabricated with rolled edges to look like the original cars. The rest of the raw aluminium body merely required a few tweaks and smoothing out before the new paintwork began.
A coat of Epoxy Primer and some accurate polyester blocking became a beautiful foundation for the Glasurit 55-line paint shine.
The car was delivered back to the owner on schedule (Christmas time) where he had his own mechanic re-fit the engine that was freshened up while we painted the car.